Staying Safe When Selling Your Colorado Springs Home
Very few potential homebuyers want to purchase a home without looking at it first. As the seller, this means that you will be expected to open up your home for showings. This can be through a designated open house time or by appointment. There are a few precautions that you can take to make sure that you stay safe while selling your Colorado Springs home.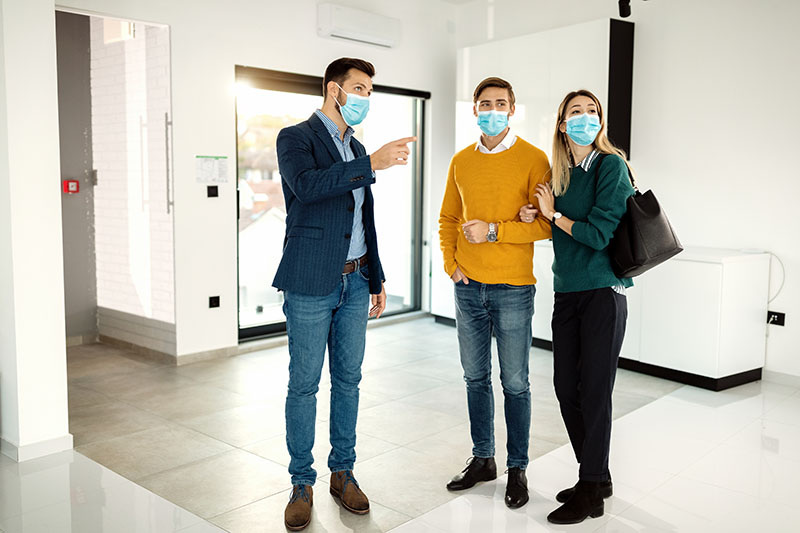 Staying Healthy & Safe While Selling Your Colorado Springs Home
Staying Healthy
In the days of COVID-19, many buyers and sellers were understandably nervous about coming into contact with strangers. You can do a few things to help everyone stay healthy and avoid germs as much as possible.
Wash hands. Show buyers to the nearest sink to wash their hands when entering your home. This allows them to start their tour right away and get an idea of what it would be like to actually live in the house.
Have hand sanitizer. Set up a sanitizing station right outside or inside the door to make sure that they tackle any germs right away. You can also have hand sanitizer available throughout your home to encourage them to use it.
Reduce traffic while selling your Colorado Springs home. While eliminating all indoor visits to your for-sale home will greatly reduce the chances of a sale, you can space them out or restrict the number of visitors inside at one time.
Staying Safe
Some sellers are nervous about having strangers walk around their home and know personal details about their lives. To protect yourself and your identity, there are a few steps you can take that may also increase the appeal of your home to buyers.
Take down personal photos. Replace photos of your friends and family with more generic ones. Not only does this help maintain your privacy, it's also a tried-and-true staging trick to help buyers "picture" themselves living in the space.
Keep personal document secure while selling your Colorado Springs home. Put documents with your private information, such as financial and medical information, away in a secure place. If you have a safe or locked drawer, this is a great place to keep these documents.
Don't post security codes. Some people keep things like gate access codes or security codes in a place that is easy to see when they need them. Taking these down before letting potential buyers into your home will make sure that no one is able to access them without your knowledge and permission.