Hurricane Preparedness for Homeowners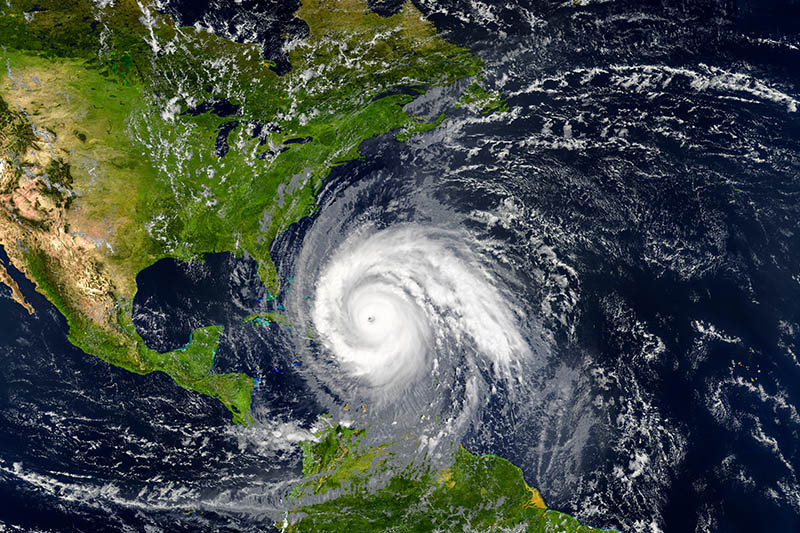 Natural disasters can mean major expenses for homeowners, not to mention the stress and inconvenience of repairing damage.
Here are a few tips to get you and your home ready for a major storm.
1. Board up your windows with plywood. If you live in an area frequently impacted by hurricanes, you may consider getting high-impact windows installed. You can follow the same steps to prepare your doors.
2. Hurricane straps for roofs can help shingles stay in place during the high winds that come with hurricanes. Just make sure that you hire a professional roofer to install them, as there are specific spacing and load limits that make them effective.
3. Prepare your yard. This may mean bringing in lawn furniture and toys, as well as trimming back trees and large plants to prevent damage.
4. Prevent flooding by keeping things off of the floor, especially in basements and garages. You should pay particular attention to the location of electronics. If you use sandbags to block any spaces and gaps, put them on the inside of your doors.
What to Pack in an Emergency Kit
If you live in an area experiencing frequent hurricanes, keeping a fully stocked emergency kit will help you be prepared for power outages and other emergencies. Here is the list recommended by Ready.gov.
– 3 days of water (1 gallon per person per day)
– 3 days of food (non-perishable)
– Battery- or hand-powered radio
– Flashlight (and extra batteries)
– Basic first aid kit
– Whistle
– Dust mask
– Plastic sheeting and duct tape
– Moist towelettes, garbage bags, and plastic ties
– Wrench or pliers
– Manual can opener
– Local maps
– Cell phone, charger, and battery backup
– Required medications
Consider the additional items needed by young children, such as diapers or formula, and pets.