62% jump in showings from December to January
62% jump in showings from December to January
Introduction
Securing a home loan in Colorado Springs can be a daunting task, especially with the current competitive real estate market. To help you navigate the process and make informed decisions, we've compiled seven essential factors to consider when applying for a home loan. By following these guidelines and working with a trusted lender like 719 Lending, you can confidently embark on your homeownership journey.
Though the housing market is no longer experiencing the frenzy of a year ago, buyers are showing their interest in purchasing a home. According to U.S. News:
"Housing markets have cooled slightly, but demand hasn't disappeared, and in many places remains strong largely due to the shortage of homes on the market."
That activity can be seen in the latest ShowingTime Showing Index, which is a measure of buyers actively touring available homes (see graph below):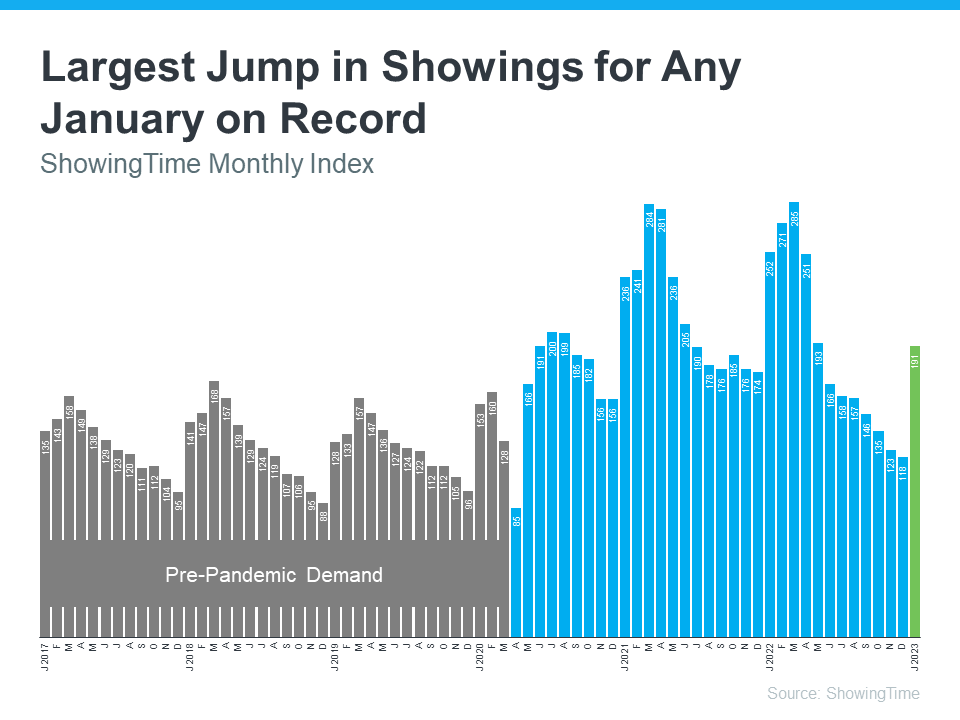 The 62% jump in showings from December to January is one of the largest on record. There were also more showings in January than in any other month since last May. As you can see in the graph, it's normal for showings to increase early in the year, but the jump this January was larger than usual, and a lot of that has to do with mortgage rates. Michael Lane, VP of Sales and Industry at ShowingTime+, explains:
"It's typical to see a seasonal increase in home showings in January as buyers get ready for the spring market, but a larger increase than any January before after last year's rapid cooldown is significant. Mortgage rate activity this spring will play a big role in sales activity, but January's home showings are a positive sign that buyers are getting back out there . . ."
It's important to note that mortgage rates hovered in the low 6% range in January, which played a role in the high number of showings. What does this mean? When mortgage rates eased, buyer interest climbed. The jump in home showings early this year makes one thing clear – while rates may be volatile right now, there are interested buyers out there, and when mortgage rates are favorable, they're ready to make their move.
1. Understand Your Credit Score
Before applying for a home loan, it's crucial to know your credit score. This three-digit number significantly impacts your loan eligibility, interest rates, and terms. Check your credit report for any errors or discrepancies, and work on improving your credit score if needed.
2. Save for a Down Payment
A down payment is typically required when obtaining a home loan. The larger your down payment, the lower your monthly mortgage payment will be. Start saving early and consider various sources of funds, such as personal savings, gifts from family, or government-backed programs that offer assistance.
3. Research Loan Types and Programs
There are several home loan types and programs available, including conventional loans, FHA loans, VA loans, and USDA loans. Each has its own set of requirements, benefits, and drawbacks. Research these options and consult with a reputable lender like 719 Lending to determine the best fit for your situation.
4. Obtain Loan Pre-Approval
Loan pre-approval provides an estimate of how much you can borrow based on your financial information. This step not only helps you determine your budget but also makes you a more attractive buyer to sellers in the Colorado Springs real estate market. Apply for a loan pre-approval with 719 Lending to get started.
5. Compare Interest Rates and Loan Terms
Interest rates and loan terms can significantly impact your monthly payment and the overall cost of your home. Shop around and compare offers from different lenders. Don't forget to consider other factors such as fees, points, and closing costs.
6. Budget for Additional Expenses
Besides the mortgage payment, homeownership comes with additional expenses, such as property taxes, homeowners insurance, and maintenance costs. Make sure to account for these costs in your budget to avoid financial strain.
7. Work with a Trusted Lender
Partnering with a trusted lender like 719 Lending can make the home loan process smoother and more manageable. Their experienced team will guide you through the application process, help you find the best rates, and ensure you secure the financing you need for your dream home in Colorado Springs.
Conclusion
Applying for a home loan in Colorado Springs doesn't have to be overwhelming. By considering these seven key factors and working with a reliable lender like 719 Lending, you can successfully navigate the home loan process and secure the financing needed to purchase your dream home. Contact 719 Lending today to start your journey toward homeownership.