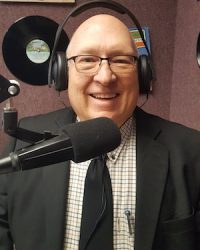 Steve Haney is known as The Mortgage Doctor and has been a member of the Colorado Springs community for most of his life.  For many years he has been in the top 10% of his career field in the nation. An expert in most mortgage products, his passion right now is for reverse mortgages, which helps people over 62 maintain a good lifestyle.  Steve is often described as a true professional and a man of integrity, who always does the right things for the right reasons.
Many people think that Steve is in the business of just loaning money, but he doesn't see it that way. He helps them with the most significant single debt that most people will ever have and feels professionally and morally obligated to help them manage that debt. Steve wants to make sure that the loan his borrowers choose fits into their short and long-term investment goals. As a result, he takes a financial planning approach to the mortgage business.
Steve earned his degree at Brigham Young University, has been happily married for over 41 years, and has four adult sons, two of whom have served in the military. This contributes to his strong sense of patriotism. He firmly believes our country can be strengthened by returning to core Christian values by creating strong families and applying them to his work in reverse mortgages.
In his spare time, Steve loves to fish, hunt, camp, work with the Boy Scouts of America, and teach and play competitive paintball. His big event for the last 14 years is a fly fishing trip into the northern Canadian wilderness.  To clarify, Steve does not like to fish; he LOVES to fish.  This year, Steve will catch more than 600 fish from lakes, rivers, and streams throughout North America. If you have a few minutes, give Steve a call, and tell him your favorite fishing story.
I'm here to answer any questions you might have about our products and services. Feel free to contact me using any of the following methods: