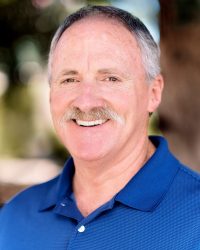 Born and raised in California but when my wife and I decided to move our family to Colorado Springs in 1993, we have enjoyed each day since. Loving the hiking, skiing and the change of scenery and weather we get here. You can't beat seeing Pikes Peak every day.
Before coming to Colorado I was a flight instructor in California. Rated in single and multi-engine and gliders. We love to go hiking any place in Colorado because it's so beautiful here. Love my wife, 2 sons and life while serving my clients. If you have mortgage questions please let me know. Please use my lending experience for your gain.
I've been educating my mortgage clients for over the last 30 years. If I can help raise your financial IQ and help you understand what loan programs are available for your financial situation, then you won't be sold some loan program that's not right for you and your family. Call me today let's find out together how your mortgage and financial goals can be achieved.
I'm here to answer any questions you might have about our products and services. Feel free to contact me using any of the following methods:
ccourtland@719lending.com